Alabama Environmental Health Association, Inc.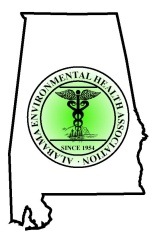 Providing continuing education to enhance skills while promoting high standards, professionalism, and cooperation among government, industry, and academia in environmentally related areas.

AEHA is made up of environmental health professionals (public and private) who are concerned about the health of our environment and how that environment affects the citizens of the state of Alabama.

Currently our association boasts one of the highest percentages of participation of any NEHA affiliate in the country and has over 220 active members.

We invite you to browse our website and learn more about AEHA and all we have done since 1954.


This site was last updated on 6-9-14

"God Bless the Great State of Alabama"
and
"God Bless America"